How I connected to my soul and found clarity with Breakthrough Coaching and NLP.
How I connected to my soul and found clarity with Breakthrough Coaching and NLP.
Ever wondered who you are? What you stand for? Are you among the ones who are chasing the elusive higher self and their purpose in life?
Knowing your inner self is diving deep into your soul and finding your purpose, goals, visions, motivations and beliefs that have been driving your past and present life. This process of self-discovery is nothing but connecting to yourself. The more you connect, the better you understand yourself. But, how do you gain such kind of clarity about life and establish a connection?
Unravelling your inner self could be an undeterred, unending process. The key to it is self-awareness. Normally people identify themselves on the basis of the roles that play in their day-to-day life. Once these identities are taken away from them they are lost because they don't know who they really are from the inside. This leads to a conflict between their identities and inner self. That's exactly when a person needs to live in alignment with their inner self and not their identities.
Working professional, Ritu Tandon talks about the phenomenal experience she had while soul searching."Coaching has been a really transformational experience for me. It helped me get in so much of clarity on knowing what I am meant to do. I knew what I have to do, but that much needed clarity on how I should go about it and the focus, lacked. I got those steps to discover my inner self. The structured program was so well-organised that we got to visualise all that we needed to do."
Along with a structured program, what is also required is a clear road map for how you would like to proceed further in life. Ritu goes on to say. "We even got to know all the steps like a road map which comes in front of you –Discovering your whole life and learning about the grudges from the past you've holding on to and teaching yourself to let go and live in the present. So there has been a compilation of so many things. I know I am definitely going out of this as a more empowered person, more focused, clearer with my life objectives with a deeper insight to my areas of weak points which I need to still work on."
Once you follow the process and get to know what your road map is, you make the connection. Just like that. "It helped me connect with my inner self.  I have also made a set of good friends. I am really inspired by Dr Rangana.She has been a wonderful guide, a wonderful mentor. The way she takes us through the journey is an amazing experience. There were moments of laughter, there were moments of joy, there were moments of connectivity with your spiritual self, so it was a total amalgamation of all the areas been touched. Your heart opens up to so many things. I am absolutely blessed. So just love it and I really thank her from the bottom of my heart for all the changes she brought in me. Thank you."
The Breakthrough Coaching with NLP attended by Ritu Tandon is a 7 day intensive program where you harness the power of the mind to create the life, health, relationships , career and finances you want. Some applications of the program are:
Creating more fulfilling relationships
Achieving life and business goals
Influencing at work and home
Mobilising teams at work to be successful
Improving health, wellness and confidence
Eliminating fears, phobias and limitations
Leading and empowering yourself and othersIncreasing confidence to move towards the career you desire
Becoming professionally qualified as a coach and making a difference to others and earning a living
Find out more about how Breakthrough Coaching with NLP can help you transform from the inside out as well as become professionally qualified as a Breakthrough Coach as well as NLP, Hypnosis and Timeline Practitioner. 
For best results: Attending the 7 day Breakthrough Coaching with NLP training with a qualified Master Trainer or to booking a session with a professionally qualified and internationally certified breakthrough coach and NLP Practitioner is recommended. Please e-mail us if you require either, help@vitalitylivingcollege.info.
Other articles you may be interested in:
Other seminars you might be interested in:
Disclaimer: If you have a medical condition, please visit your doctor and get a good medical diagnosis. The words on this blog do not replace the requirement for advice from a medical professional.
About the Author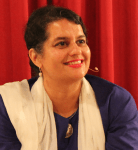 Dr Rangana Rupavi Choudhuri (PhD) is a dynamic international speaker and trainer. She loves being able to share alternate therapy and coaching skills that enable real and rapid transformations. With a PhD in Cancer Research and her background in running a multi-billion dollar international business, she is currently the Founder of Vitality Living College.