The Journey Seminars
Heal physical and emotional issues by letting go, forgiveness and accessing the infinite healing potential, known as "source" with The Journey.
Get your complimentary copy of The Journey by International best selling author Brandon Bays, normally priced at $15 as our gift to you.


Begin here

- The Journey Intensive with Advanced Skills
A 3 day seminar with Dr Rangana Rupavi Choudhuri (PhD) on how to conquer emotional and physical issues accessing "source". You will gain:
---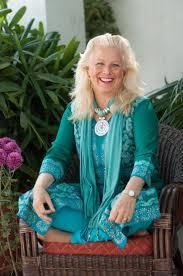 "Dr Rangana Rupavi Choudhuri is the perfect presenter for The Journey – a genuine embodiment of the work, having used the method to heal from abnormal cells without drugs or surgery. She teaches with such love and humour and her wisdom and depth are an inspiration to all who sit with her. Radiant and compassionate she creates an environment of acceptance and safety where all participants can easily open into their own process work in an effortless way. And her expertise and experience in journey work creates a cradle for our minds to relax and allows us to " Dive in" deeply."
Brandon Bays
, Founder & Creator of The Journey
John Gray, Author of Men Are from Mars, Women Are from Venus on The Journey Method
"Brandon's inspiring story is proof of the healing power that exists within every individual."
Johny Gray -
Author of Men Are from Mars, Women Are from Venus
Candace Pert, Internationally Recognized Pharmacologist and Author on The Journey Method
"The Journey will inspire millions, not only those with physical challenges in their lives, but those seeking spiritual understanding."
Candace Pert -
Author of Molecules of Emotion
Best-Selling Author Dr Deepak Chopra on The Journey Method
"Brandon Bays takes her reader on a journey of astounding inspiration."
Dr Deepak Chopra -
Best-selling author of Seven Spiritual Laws of Success
Lynne Mc Taggart, Author of The Field and The Intention Experiment on The Journey Method
"Brandon Bays, one of the most inspirational pioneers in the field of mind body healing and consciousness. She offers an extraordinarily effective roadmap for succeeding at your divine purpose and opening yourself to abundance and joy, even at the worst of times."
Lynne Mc Taggart -
Author of The Field and The Intention Experiment
Entrepreneur and Best-Selling Author Anthony Robbins on The Journey
"Brandon Bays is a remarkable soul, and her story of healing and reconciliation is a testament to the capabilities of human beings. Read this book and be inspired to take your own journey of healing!"
Anthony Robbins -
Entrepreneur, Author & Peak Performance Strategist
Ian Watson, Co-Founder of The Lakeland College for Homeopathy and Author of A Guide to the Methodologies of Homeopathy on The Journey Method
"The Journey Process developed by Brandon Bays is a deceptively simple technique that facilitates emotional and physical self-healing in the shortest possible time. It can be learned and applied by anyone almost immediately, yet is able to catalyse profound healing results even after other modalities have been tried and failed. I would recommend The Journey Process wholeheartedly to anyone."
Ian Watson -
Co-Founder of The Lakeland College for Homeopathy; Author of A Guide to the Methodologies of Homeopathy
Gangaji the Author of The Diamond in Your Pocket on The Journey Method
"In reading Brandon's book and directly experiencing what she offers, you will find your own life more fully and joyfully lived."
Gangaji -
Author, The Diamond in Your Pocket
I feel happy within and no longer need to take daily anxiety medication
"For me, attending the Journey program was nothing short of a miracle. I was going through the toughest phase of my life. Depression, anxiety, stress, abuse, trauma, lack of confidence, inferiority complex, a suicidal tendency…I had them all. I had a very abusive childhood, both physically and emotionally. I used to feel trapped, as if locked up inside a box, unable to breathe. This led to my developing high blood pressure at a very young age as a side effect of anxiety and excessive stress. Then I attended the Journey program and it cleared all my doubts and made me free from the bondage of negativity. The Physical Journey process has helped me in clearing many blockages. After attending the Journey program life has changed a lot for me and is still changing everyday. I no longer take medication daily for my anxiety attacks, I feel a sense of completeness, I am happy from within."
Navolina Patnaik ,
Bangalore, India
All the spiritual truths that had resonated in my heart are being practically unfolded in my presence
"My spiritual quest started in high school. I always saw myself as being at the feet of a teacher, learning the mysteries of the universe. After college I began a regular meditation practice, through which spiritual truths spoke to my heart. I continuously craved to feel and to experience. I struggled, but I prayed and prayed and continued. Generous love and support brought small breakthroughs, yet I was not satisfied. I found myself still craving "oneness"; that feeling of permanent oneness with the divine. I became a little disillusioned with the system, and did nothing for a while, but kept praying.
The Journey came into my life and I discovered the short-cut method of accessing source through emotions. I took the course, yet found it difficult to open into source. I attempted to practice regularly on my family and friends, witnessing awesome healing and joyous learning. My life has changed. I feel that all the spiritual truths that had resonated in my heart are being practically unfolded in my presence. I feel gratitude and am on my knees in thanks for all that I am learning, all the growth and all the magic. I am so grateful. I know that it is not long until I will personally experience the process fully. I am in surrender."
Soumya Murthy ,
Bangalore, India
"Rangana is a phenomenal trainer, Thank you journey for coming to India".
Jayant Pawar ,
Health coach
"I am so grateful to the Journey workshop for various reasons, it has helped me in my back pain healing. I had serious anxiety attacks which tore me apart. The Journey has helped me to get to the root cause. I am working on myself and feel I am healing.Thank you and God bless."
Yogita Somaiya ,
Housewife
Peeling back the layers allowed me to clear stored mind blocks and dis empowering beliefs
"When I did my Journey Intensive with Brandon, I was amazed at the emotional cleansing I went through. I felt so clear and so light that I wondered what more I could learn out of the Journey. It was only later at the Abundance Retreat that I opened up the mind blocks and disempowering beliefs that I had stored in me, and when I cleared them, it was like peeling the layers of an onion! At the No Ego retreat I actually experienced Death at some level, followed by a new Birth. Brandon, Kern and her Journey team were wonderful, and if there is one retreat I recommend for spiritual or self-development, it is this one. The Healing with Conscious Communication gave me so many tools to refine myself and after the life transforming week I can now see myself sharing in freedom and I thank the Journey team for giving me wings to fly!! Thank you."
Preethi Gopalarathnam ,
Mumbai, India
"Awesome, Inner stillness, lots of gratitude, inner cleansing, peace. Meeting Rangana itself is overwhelming. Thank you so much. God bless. Thanks to the team."
Bindiya Shah ,
Teacher
The Journey brings me home to my soul and to myself
"I came to The Journey a year ago, and I feel I have stuck on the path of spiritual growth and have been working towards the next step. The Journey Intensive process is the most holistic method of healing I have ever come across. It has been a real "Journey" for me. I have been able to use the Journey work with my family and friends; I have been melting and shedding, always smiling; and my relationships have greatly improved. There are new dimensions to my life now and there is equilibrium between the outside and the inner being. Whenever I come to a Journey seminar and am with Journey friends, it feels as though I have come home to my soul and to myself. The Journey has given me a tool that enables me to handle anything and everything. The Abundance retreat allowed me to visualize a new future for myself as a healer, and I knew that my inner being had transformed.
My husband was able to give up his addition to food and alcohol is now very much at peace with himself. I feel as though a door has opened and I am stepping into a more beautiful, brighter, and more fulfilled life, full of LOVE and more love. Thanking you so much…"
Swati Garg ,
New Delhi, India

" It has helped me clear a lot of physical and emotional clutter,heal,help, and forgive in the true sense. Forgiveness could be so simple was a true realisation today. And yet how deep."
Amishi Kothari ,
Part time teacher

"The Journey has connected me to myself. Have tried a lot of other mediums to get there, but its Journey that led me to it. Deep gratitude."
Ami Chhowala ,
Healer
My relationships with my mother and brother have changed as a result of clearing my buried issues
"My Journey started when I was introduced by my sister to attend the Journey Intensive in Singapore in 2008 that was conducted by Brandon. I had not previously read the book, and when I attended the seminar I was simply amazed by the transformation in myself.
I attended the seminar a second time when it was held in Singapore again in 2012, at that time making the decision to complete the whole programme. It was after the Abundance and No Ego retreats that I uncovered some of my deeper buried issues.
I made major progress in clearing issues with my mother, so much so that when I returned to Singapore after the No Ego retreat, our dynamics changed. I now have a fabulous relationship with her and I have never enjoyed spending time with her in the way that I do now. I also made some developments in the relationship with my brother, who has been recalled in many of my processes. After the Abundance retreat, he contacted me and I feel our relationship is gradually shifting and improving.
Thank you Journey for changing my life and helping me develop such important family relations."
Jasinter Kaur ,
Singapore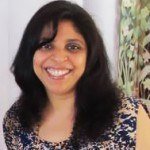 The Journey enabled me to make sense of every corner of my life, to truly love myself and to spread this light
"The Journey book dropped into my hands in a book store at a time where I was evaluating my life and could make little sense of it. 'Grace' put everything in line for me and I was at the Journey Intensive with Brandon in Mumbai a week later. It was only on the third day I realized that the Journey process was enabling me to make sense of every corner of my life. After No Ego retreat, I found myself looking in the mirror and saying to myself 'I went my whole life so far not knowing this about myself. Who am I?' I now truly love myself, which amazes me because loving oneself had previously been a mere concept to me.
I feel blessed to experience these transformations alongside my life partner, as it has made us more open to each other's patterns, allowing us to laugh it oS and serve as a reminder to one another. I feel grateful to God and the Journey team for this beautiful work that enables one to see oneself and accept oneself completely. It came as a light in my life and I am now able to pass this light into the lives of others around me, who witness my change and are empowered and willing to change their own lives too. I am really grateful!! Thanks to everyone!!"
Saisha ,
Mumbai, India
I have discovered my purpose and am now enjoying an enhanced quality of life!
"My experience with 'The Journey' has allowed me to really be at peace with my own self. Back in 2007 when I did my first Journey Intensive, I enjoyed a feeling of Bliss that I had never experienced before. Six years down the road, I have managed to form relationships and feel love from a deep place within myself, in a space that is pure and true to me. Having come from a society where I was conditioned to think that I am never good enough and I should always try harder and harder, the Journey has helped me break down these limiting barriers and truly experience my essence as a pure, loving being who is on this earth to do something. I am here to heal, I am here to love, and to exude this immense pure love. I am truly grateful to this universe that is me. I have made friends that are truly beautiful and supportive, and they have shown me that this world is full of great positivity. I thank 'Journey' for that, it has opened a spiritual gateway for me that has enhanced the quality of my life."
Sanjay Pal Singh ,
Singapore
The Journey provided me with the incredible experience of being one with Source
"The Journey Intensive with Brandon was the first time in my life that I experienced what it feels like to be enlightened. It was the first time that I experienced the boundless, infinite presence of source, and what it felt like to be at one with it."
Bhooma Chutani ,
Mumbai, India
Opening to the core of my existence has brought amazing changes!
"The Journey Intensive fell into my lap at a time when I needed guidance on the path to rediscover the truth of my own being. I opened into Grace, knowing that was the source of my true being. From there my emotions were healed, allowing my life to open up for me effortlessly. It was magical…I was in love with myself.
The Abundance Retreat enabled an opening to the core of my existence. Every breath was magical…Life went into autopilot, Grace taking over whilst I just surrendered and allowed everything to happen with a feeling of deep gratitude to my creator. Amazing changes followed, as I found that trusting people became easy, my health improved, and my long-felt depression was displaced by colour, joy and celebration. People wonder, 'What's happened to Reenaa? 'Yes!! The magic of Grace and Source has surrounded me with a rainbow…Celebrating every breath, opening doors of wisdom, knowledge, happiness, prosperity, health, vastness of Love in relationships, and bonding with greater understanding."
Reenaa Chandhok ,
Mumbai, India
After 20 years, The Journey gave me back my hearing!
"Over 20 years ago, I had an accident where I fell on my ear. I had lost all hearing function from my left ear after it bled profusely. About 3 weeks ago, I attended the Journey Manifest Abundance Seminar. After the retreat, on the fight back to Delhi, I suddenly realised that I was able to hear my iPod through my left ear. I deliberated and tested it for about three to four weeks, before I contacted my lecturer, Rangana, to let her know the good news and express my gratitude to the Journey and the founder, Brandon Bays.
Nita Gupta ,
Delhi, India
"You are a Dynamite! You exploded inside me and there were a million shooting stars near my heart. Giving me such profound unconditional love. Never experienced. Love you."
Soghra Fatima ,
Delhi
My fears have dissolved, my confidence is souring, and I have a new found depth to my spirituality!
"I love the Journey. It works on the cellular level and gives us a firsthand personal experience. After each process I feel a sense of freedom that I cannot describe in words. I have opened up, I have become beautiful, attractive, assertive, present, alert, aware, full of joy, and very peaceful.
My awareness of my own emotions and feelings is very powerful. The acceptance and forgiveness gives me total freedom, allowing me to just be. Over time my confidence and self-esteem have soured. I have a new found depth to my spirituality, and I have become compassionate and generous. Most of my previous fears have dissolved, and I have developed an ability to trust the universe totally and completely. I love 'Journey' and Brandon and Kevin and all the trainers, supporters and volunteers.
I pray for love and joy and peace for one and all!"
Kalpita Patel ,
Rajkot, India
My low self-worth has been wiped and I now feel happy and confident
"My first encounter with the Journey involved uncovering my abnormally low self-worth, an issue that stemmed from my childhood. As a young girl I was surrounded by negative cultural and family beliefs that consequently manifested into a very strong and highly disempowering self-belief. As I progressed with the Journey, I discovered my worth, my power, my inner beauty and above all, love for myself. As I transformed bit by bit, my projection onto the people around me changed, and as a result, the perspective of others around me gradually changed too. When I loved and respected myself, others did too, in a preferable way! The world is now becoming a happy place to be, because I am a happier, more confident person. Thank you Journey."
Meera Kotak ,
Mumbai, India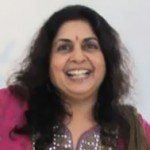 Such a simple short technique transformed me at the deepest level
"When I came for the Journey Intensive, I did not know who Brandon was and I had never heard about the Journey. I came because a friend asked me to and I trust her and I trust life. Sitting there for 3 days, I was shocked at what had happened to me. I was transformed at the deepest level. I could hardly belief that such a simple, short technique could create such a wonderful miracle in my life.
I had already gone through many workshops and seminars that are powerful, but what I experienced here was inexplicable. In the Emotional Journey, it became clear to me that I am Love, Joy and Abundance of Truth. This truth came to me myself, without anyone preaching to me or telling me. I felt as if I had come home, there was nothing to seek, nothing to become. Everything was okay. Anger, jealousy, bitterness, I can just be with them and welcome them by surrounding them with love…I did not have to fight them, avoid them or even affirm anything because 'I am Love', just as I don't have to affirm that 'I am Kunti'. I have had excellent results in facilitating processes with both adults and children, and every time I am assured that this is something beautiful that Source has revealed through Brandon. I feel grateful to both. Thank you."
Kunti Nagwekar ,
Mumbai, India
My body naturally shed off the excess 20 kilos of fat that no longer served a purpose
"It must have been a deep and powerful prayer that the universe answered in providing me with The Journey. My life has taken a complete 180-degree shift since then. The Journey helped me hit the core issue behind my holding onto the excess weight and fat in my body. As that fundamental issue cleared in only one session, my body started to naturally shed off the excess fat that no longer served a purpose. My previous cravings ceased. I started eating healthily and only as much as the body needed (rather than eating as a remedy for my emotions). In the past eight months, my body has shed off 20 kilos of excess weight and is continuing to transform beautifully on its own. This is just one of the many transformations that I experienced. Before the start of journey work, I knew nothing about either Brandon or The Journey, but simply had a deep knowing that my soul needed for me to do this. A year into this work, I understand why…I love this work and hope to take this forward. Love and light, Saumya."
Saumya Sharma ,
New Delhi, India