Creating more fulfilling relationships
Achieving life and business goals
Influencing at work and home
Mobilising teams at work to be successful
Improving health, wellness and confidence
Eliminating fears, phobias and limitations
Leading and empowering yourself and others Increasing confidence to move towards the career you desire
Becoming professionally qualified as a coach and making a difference to others and earning a living
Find out more about how Breakthrough Coaching with NLP can help you transform from the inside out as well as become professionally qualified as a Breakthrough Coach as well as NLP, Hypnosis, and Timeline Practitioner.
For best results: Attend the 7-day Breakthrough Coaching with NLP training with a qualified Master Trainer or book a session with a professionally qualified and internationally certified Breakthrough coach and NLP Practitioner.
Other articles you may be interested in:
Other seminars you might be interested in:
About the Trainer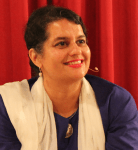 Dr. Rangana Rupavi Choudhuri (Ph.D.) is a dynamic international speaker and trainer.
She loves being able to share alternate therapy and coaching skills that enable real and rapid transformations.
With a Ph.D. in Cancer Research and her background in running a multi-billion dollar international business, she is currently the Founder of Vitality Living College.
Disclaimer: The information on this website is purely for educational purposes and does not in anyway replace the requirement for medical and psychological diagnosis and treatment. Please do seek professional medical and psychological diagnosis and advice for all medical and mental health conditions. It is advised to always book any consultations with qualified professionals.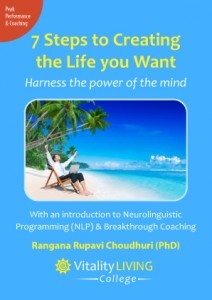 Download a free booklet on the Journey with the first chapter by Brandon Bays as well as powerful healing stories of how others have healed.
Learn more about Vitality Living College: https://vitalitylivingcollege.info/about-us/
For the latest schedule of all our courses, visit Calendar.