EFT Practitioner India
Emotional Freedom Techniques (EFT) India with Dr Rangana Rupavi Choudhuri (PhD) in Mumbai & Delhi
For Health, Happiness & Vitality as part of a personal development program or to become a Practitioner to help others.
EFT Level 1 & 2 three day intensive training for self development or Practitioner certification with Dr Rangana Rupavi Choudhuri (PhD)
During the 3 days EFT Training Program (EFT Level 1 & 2) you will how learn to the heart of an issue to create health, vitality and confidence. You will also learn how to:
Eliminate stress, physical tension, pain and cravings
Clear negativity, negative emotions and situations
Transform past events, hurts, fears and limitations
Shift limiting beliefs to move towards what you want
Work with adults and children on real life issues
EFT is clinically proven to lower stress, anxiety, tension, depression, physical tension, fears, limitations and blocks.
Training can be as a part of a personal development/self healing program or to become qualified as a Practitioner and earn a living by making a difference to other people's lives.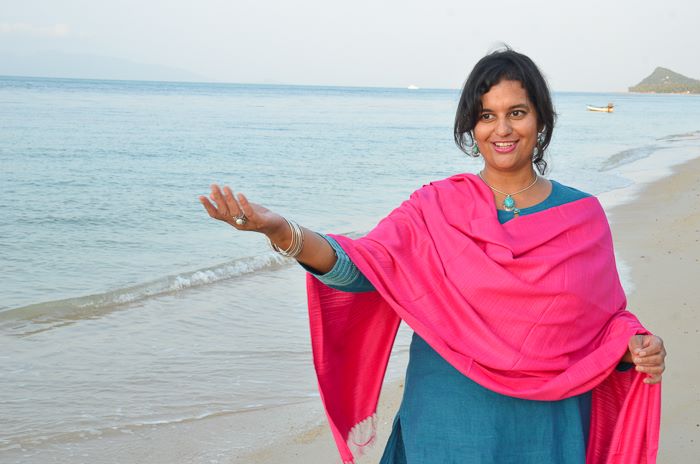 The EFT training seminar will be provided by international author, speaker and trainer, Dr Rangana Rupavi Choudhuri (PhD). She is founder of Vitality living College and EFT Accredited Master Trainer. Dr Choudhuri has shared EFT with thousands of clients worldwide resulting in healing from depression, physical pain, cravings, over-weight, heart-break, grief, anger, fear and stress to create happiness, health and vitality. She is passionate about health, peak performance and spirituality and is a dynamic and engaging speaker delivering quick and lasting results.
All the training courses are highly interactive with live demonstrations, practice sessions and experiential learning that means each person will leave knowing the technique inside out and able to use with ease and confidence the very next day.
Next 3 day EFT Training Seminar with Practitioner Certification is as follows:
Mumbai – Friday 9th October – Sunday 11th October, 2015 
https://vitalitylivingcollege.info/training-seminars/eft-training-course/eftindia/eft-mumbai/
Delhi – Friday March 11th – Sunday March 13th 2016 
https://vitalitylivingcollege.info/training-seminars/eft-training-course/eftindia/eft-delhi/
Please use the links above for more information. All Seminars are from Friday to Sunday from 9am-6.30pm.
To book go on-line https://vitalitylivingcollege.info/bookme/ or contact us via e-mail india@vitalitylivingcollege.info, Phone +919920454749 or SMS +919892751513 to register and confirm your seat. Advanced booking is highly recommend to avail of the Early bird discount. A Special discount will be allocated on a first come first served basis.
For our latest schedule of free seminars, certified trainings and transformational workshops go to Book me.
For more information download a free booklet on EFT (Emotional Freedom Techniques) along with 6 other breakthrough books.
To stay connected with us and to know more about upcoming events Like our Vitality Living College official facebook page Click here.