Trainers Training
The Stage is yours! It's time to own it.
First time ever – Trainers Training in India
Teach, Train and Coach audiences world-wide
April 3rd – April 4th 2017 (Mon-Tues)
9am to 8pm of Day 1 and finish by latest 5pm last day
Yoga Niketan Ashram, Muni-Ki-Reti, Near Ramjhula Bridge, Dehradun, Uttarakhand 249201
Prerequisite: Needed to have completed Breakthrough Coaching with NLP, Hypnosis and Timeline Technology and have a desire to want to train people or already be a trainer
You will learn how to:
Engage your audience in seconds
Present from the heart
Empower audiences to take action and change behaviour
Be Authentic and real
Shares stories and metaphors that enable personal development
Understand the underlying psychology of your audience
Deliver the training in a manner to captivate
Know who you are as a Trainer – what is your unique brand
Flex your style to connect with every audience member
Learn about the different styles of presenting and which to use when
Leave a lasting impression that creates loyalty and referral
How to fill a room with and build a community of raving fans

The seminar will be delivered by International speaker and Master Trainer of Trainers Dr Rangana Rupavi Choudhuri (PhD). She is a dynamic Master Trainer of Trainers and a master of her craft. Training, presenting and engaging audiences comes naturally to her and she teaches others to do the same. . She trains trainers in delivering programs in personal development, spiritual growth, well-being and coaching.
Program: Trainers Training 2 days with Dr Rangana Rupavi Choudhuri (PhD).
Dates: Monday 3rd April – 4th April 2017
Timings: 9.00 am – 8.00 pm daily, last finish day by 5pm
Venue and Address: Yoga Niketan Ashram, Muni-Ki-Reti, Ramjhula, Shivanand Nagar, Near Ramjhula Bridge, Dehradun, Uttarakhand 249201

For direction please see Google maps.
Nearest airport: Dehradun airport (flying into Delhi Airport is also possible)
Nearest main-line train station: Virbhadra railway station
Nearest bus station: Garhwal Mandal Vikas Nigam Bus Stand
Nearest landmark: IDPL Colony
Rishikesh can be reached by road, train or bus from either Dehradun or Delhi.
The Contribution for the 2 day training is Rs 25,000 and includes:
2 days Trainers Training
Free membership of on-line and SMS support group, post course
All vegetarian ashram style healthy light lunches and refreshments
For those who book by Feb 27th, the early bird is Rs 20,000.
The accommodation is not included and preferential rates have been agreed with the venue. As its peak season in Rishikesh please do let us know by return of message your if you want a bedroom with your check in date, check out date and preferred bedroom (we cannot guarantee availability – so please fill in your first and second choice).
All bedrooms are basic ashram style with attached bathroom and super simple vegetarian breakfast and dinner included. You will need to bring your own towels and toiletries. The room are not serviced daily like a hotel.
• Double AC – Rs 2100 (Indian Citizens), Rs 2500 (Overseas Guests) per night
• Single AC – Rs 1700 (Indian Citizens), Rs 2000 (Overseas Guests) per night
• Double Non AC – Rs 1400 (Indian Citizens), Rs 1700 (Overseas Guests) per night
• Single Non AC – Rs 700 (Indian Citizens), Rs 900 (Oversees Guests) per night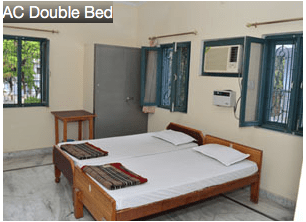 To book onto TRAINERS TRAINING – 2 days e-mail registration form to india@vitalitylivingcollege.info.
Payment can be via bank transfer (no charge) or on-line via credit card (plus 4% gateway and admin fees).
The on-line booking links are: http://www.meraevents.com/event/breakthrough-coaching-with-nlp-teachers-training-with-dr-rangana-rupavi-choudhuri-phd-?ucode=organizer
For more information call/What's App +919920454749, SMS +919820974625 or e-mail india@vitalitylivingcollege.info.
For our latest schedule of free seminars, certified trainings and transformational workshops go to Book me.
For more information download two  free booklets on 10 keys to confidence and how to create the life you want along with 5 other breakthrough books.
To stay connected with us and to know more about upcoming events Like our Vitality Living College official facebook page Click here.