Apply to win a Full or Part Scholarship to
Become a Professionally Qualified Coach & Practitioner in just 7 days
Make a DIFFERENCE to others and earn a living
REGISTRATION IS NOW CLOSED

Get a FREE Booklet on the 7 steps to creating the life you want, plus 5 bonus booklets
All you have to do is submit your Scholarship Application for the 7 day Breakthrough Coaching with NLP (Neuro-linguistic Programming) Program in Delhi from April 11-17th 2018 by Monday 26th February 2018.
Ready to get a full of part scholarship to transform your life and those of others through coaching?
The 1st place winner, picked on the merit of the application, will be announced on Monday 5th March 2018.
Subsequently, there will be additional 2nd place Part Scholarships awarded.
This course is ideal for:
ANYONE

on a personal development and self-help journey and want to create the life they want,
Managers and leaders who wish to coach themselves and their staff at work,
HR professionals, trainers, consultants and coaches who wish to add a coaching system to their existing programs,

Entrepreneurs, business owners, and ambitious, success-oriented professionals,
Healers, practitioners, therapists, medical health professionals, doctors, nurses, and counselors,

Those wanting to work professionally as life coaches, trainers, therapeutic coaches, corporate coaches, or business coaches.

You will learn how to coach yourself and others to have:
---
Sarah-Jane Scrase
Intuitive psychic, healer, hypnotherapist and coach, Bali, Indonesia
As soon as I finished the course, I started with my client sessions
"It was the most beautiful 7 days and at the end of it, I had all these Diplomas and certificates that I could use straight-away with my client's who were just waiting for me. It was the best 7 days of training I have ever used. If you are wavering about doing - Shall I? Shan't I. Just do it."
Sreekumar Rajagopalan
Trainer
I repaired the relationship with my father
"I achieved all the goals I wrote down on Day 1, especially my relationship with my father and rediscovery of my depth of admiration for him. During the course, I learned that I am really powerful beyond measure if I silence the chatter of my sacred doubting, logical conscious mind.
Breakthrough Coaching with NLP is routinely used by professionals in all fields - for examples lawyers, doctors, accountants, consultants, business owners, trainers, teachers, parents, social workers, nurses, counsellers, coaches, therapists, nutritionists, executives, managers as well as employees.
Learn the unique 7 steps Breakthrough Coaching process to:
Uncover where are you now and what you want

Discover what is preventing you

Get ready to make the change

Make the change by deleting the old program

Install the new desired program

Condition the new way of being

Take massive action and celebrate
On competition of the 7 days you can coach yourself and work professionally as a:
Life Coach
Health Coach
Relationship Coach
Business Coach
Career Coach
Wealth Coach
Spiritual Counsellor
5 Qualifications in 7 Days
Qualified Coaches
This could be YOU!
About the Trainer
Dr Rangana Rupavi Choudhuri (PhD) is an international speaker, author, and trainer, and the Founder & CEO of Vitality Living College & Vitality Leadership. She has trained over 10,000 people from 44 different countries
Dr Choudhuri discovered the power of coaching in her corporate career while leading global teams of 200 – 4000. Subsequently, she discovered NLP and how it enabled rapid breakthroughs in life, health, career, relationships, finances, and spirituality. In the end, she developed a 7 step Breakthrough Coaching system.
Professionally she coaches celebrities, CEOs, executives and influential leader to become the change they seek in the world.
Jayant Pawar
Health coach
I shed 15kg weight and became a health coach
Zaunty Gupta -
Health Coach
"After attending NLP with Breakthrough coaching I realised my patterns that keep me stuck and I finally motivated myself to embark on a health program and shed 15 kg in weight with healthy eating, good nutritional supplements and exercise. I am now a healh and life coach and help others to do the same."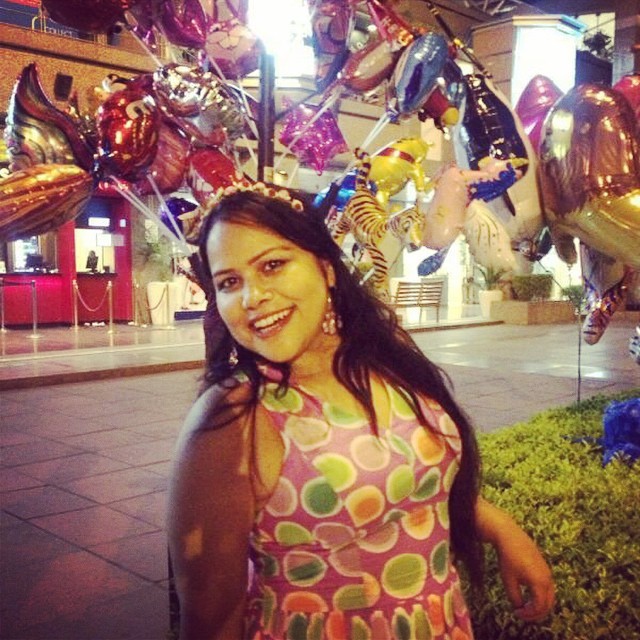 I started writing my pending book
Nutan Kher -
Author, Healer & Director
"Am ready to write my book It opened me up to writing and reading my pending book and thousands of other things."
Are you ready to coach yourself and others by securing a full or part scholarship?
Breakthrough Coaching with NLP, where you will learn how to coach yourself and others.
Delhi: 11-17th April 2018
​

The 7 days includes a seven step breakthrough coaching system, hypnosis for relaxation, timeline technology to heal past lives and neuro-lingusitic programming to let go of the past and install the desire future.
Full Scholarship: Rs 00,000
More...