Breakthrough NLP Reviews
Personal experience from attending Breakthrough Coaching & NLP Practitioner Program
Reactions from previous attendees. Learn how it has been life changing for them…
Zaunty Gupta shed 15 kg in weight and went onto become a Health Coach and now helps others do the same
"After attending NLP with Breakthrough coaching I realised my patterns that keep me stuck and I finally motivated myself to embark on a health program and shed 15 kg in weight with healthy eating, good nutritional supplements and exercise. I am now a healh and life coach and help others to do the same." Zaunty Gupta, Health Coach

Anil Khanna gets clear about my future and its direction
"I have clarity about my future, my vision and the direction I have to take and the goals. The rapport Dr Rangana Rupavi Choudhuri established – which kept growing every passing hour – which lead to everybody enjoying sessions, getting present to making Breakthrough"
Anil Khanna, Entrpreneur and Owner of Commercial Businesses
Nutan Kher starts writing her pending book
"Am ready to write my book It opened me up to writing and reading my pending book and thousands of other things." Nutan Kher, Author, Healer & Director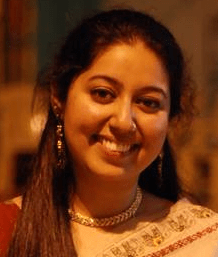 Saumya Sharma discovers her authentic true self
I have found my own authentic self, my true self. I will be taking these skills with me in my daily life – both personally and professionally. I loved Rangana's authenticity, her presence and her ability to be present with each person." Saumya Sharma, Trainer, Coach & Healer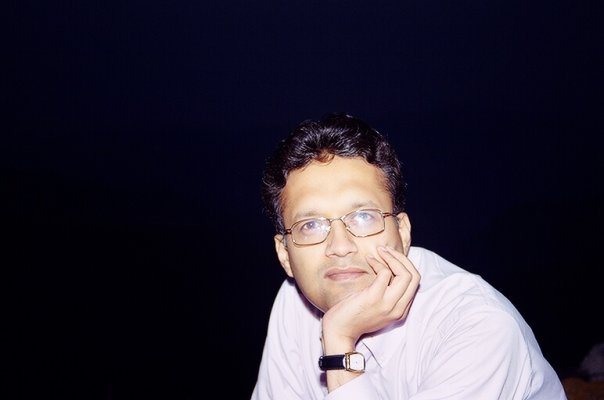 Sreekumar Rajagopalan achieved what he wanted on Day 1 of the course!
Everything I wanted from the course I achieved on Day 1! "I achieved all the goals I wrote down on Day 1, especially my relationship with my father and rediscovery of my depth of admiration for him. During the course I learnt that I am really powerful beyond measure if I silence the chatter of my sacred doubting, logical conscious mind. " Sreekumar Rajagopalan, Trainer
Sonali Gupta, found The Breakthrough to success program the most life changing ever!
"It's been "The" most life changing, rather life viewing workshop for me ever. I owe me a big pat on my back for manifesting this for myself if I ever did in whatever way that I did. It couldn't have come in any other way or any other time. It was just meant to be." Sonali Gupta, Workshop Facilitato
Dr Arvinder Kaur finds her purpose clearly and connects with her Divine Self
"Before attending the seminar, I always felt unloved and unwanted,running away from relationships both personal and professional.I never had any good friends, but all that changed. Dr Rangana was able to get to the root of the issue and peel away the layers and limiting beliefs I had about love. I learnt to be myself, love myself first to be able to let the love flow to others, and be an open channel for the Divine. I not only found my purpose clearly and could connect with myself, but with others too in a very loving way. I was so low on confidence, that I could not speak publicly and always preferred to sit at the back row where no one would notice me. The Breakthrough seminar changed all that for me. I now conduct courses and have infact, developed my own signature course on Akashic Records. I also received an international recognition as a Reiki grandmaster."
Dr Arvinder Kaur, Life Coach and Doctor in Ayurveda & Psychology
Vinita Khanna feels more confident and empowered
"I learnt I am confident, empowered, privileged and can be straight-forward. The experiences I went through those 7 days were truly divine where I saw golden light and witness miracles. I am totally changed." Vinita Khanna, Housewife
"That I'm not myself. I have the power. The reasons, the tools and the beliefs. Be flexible, live in the moment. And I'll give myself the answers as a messenger of the divine being. Given me a new perspective to life and myself. Opened my eyes to myself. Taught me the 'Power of Self'." Haresh Shivdasani (NLP Practitioner Mumbai Aug 2013)
"I like Rangana`s teaching style, which is very different, exciting, easily understand, powerful, informative, demonstrative, passionate, and from my heart"
 "I have developed personally more than any other course I have attended" 
"The breakthroughs created during training are still in effect – years later – I now work professionally as a coach"
"After learning the skills I have become unstuck and now flow much more naturally and at ease"
"I keep going back to Rangana's NLP seminars again and again as each time I learn new things – she always keeps it fresh and exciting"
"Words canot express the magic that transpired during NLP with Rangana – she cut through all the negativity in seconds and I am left knowing I am love – there is no greater purpose"
"I am more motivated at work and able to help my team perform better"
"I went back to work and used the success triangle to ask for the raise I wanted"
"She helped me leap forward in life – there is no turning back now!" "I felt so connected to my divine purpose, to the infinite and feel so at peace"