Uncover and unleash abundance
The Conscious Abundance Retreat
​CONSCIOUS ABUNDANCE RETREAT
Dr Rangana Rupavi Choudhuri (PhD)
Goa, India 15-17th November
A 2 1/2 day nurturing and joyous residential retreat that will leave you soaring in the fulfillment of true abundance.
If you want more out of life, more out of your career, more open creativity, more fulfillment, more self expression, more out of your relationships and family life, then this is the retreat to come to.
Forever clear the silent saboteurs that have limited you, exposing and freeing your full potential to effortlessly manifest abundance in all areas of your life.
Become a magician and part of the co-creative dance of manifestation and live in joyous abundance.
The Journey's Conscious Abundance Retreat takes up where most programs on abundance leave off.
While most courses teach how to put out for what we wish for in life, the question still remains, why does some of it come true and some not?
What The Journeys Conscious Abundance Retreat reveals is a deeper truth.
So what happens at the Conscious Abundance Retreat?
Roots out and clears the silent saboteurs that quietly undermine so many of our dreams and desires
Completely finish with all the self-denying patterns that lie buried deep inside us, the:

Negative beliefs;
Low self-esteem and self worth;
Fears;
Not-good-enoughs;
Nevers;
Issues that have held us back on so many levels in life.

Go through a deep spring-clean of all the limits and open to innate abundance
Whether we recognize them or not, we all run these patterns, and at the Conscious Abundance Retreat you will unearth these, clear them out and finish with them, so you are free to welcome in all the abundance the universe has to offer.
Warning: Abundance grads often manifest their desires and prayers quickly so be careful what you ask for!
The Journey presenter, Dr Rangana Rupavi Choudhuri (PhD) used The Journey to heal from 3 chronic illnesses and now presents The Journey Seminars in India, South East Asia, Middle East & United Kingdom.
Using The Journey methods ordinary people achieve extraordinary results.
The Journey is hailed as a universal teaching, the only one of its kind.
It's practical, user-friendly, and gets the deepest of results!
The Journey has helped 1000s of clients across the globe. Here are just some of the results from
The 3-day Journey Seminar:
Navolina healed from anxiety and stopped taking medication. Saumya shed 20 kgs in weight. Annette healed a torn ligament and saved $5000. Nita began to hear again after 20 years. Kalpana helps heal children with Learning Disabilities/ADHD. Swati awakened to her Self and lives her life in love. Sanjay discovered his life's purpose. Jasinter improved her relationship with her mother. Meera's low self-esteem/confidence disappeared. Dileepen healed his foot to run a marathon for the first time.
Best-Selling Author Dr Deepak Chopra on The Journey Method
"Brandon Bays takes her reader on a journey of astounding inspiration."
Dr Deepak Chopra -
Best-selling author of Seven Spiritual Laws of Success
Entrepreneur and Best-Selling Author Anthony Robbins on The Journey
"Brandon Bays is a remarkable soul, and her story of healing and reconciliation is a testament to the capabilities of human beings. Read this book and be inspired to take your own journey of healing!"
Anthony Robbins -
Entrepreneur, Author & Peak Performance Strategist
John Gray, Author of Men Are from Mars, Women Are from Venus on The Journey Method
"Brandon's inspiring story is proof of the healing power that exists within every individual."
Johny Gray -
Author of Men Are from Mars, Women Are from Venus
Lynne Mc Taggart, Author of The Field and The Intention Experiment on The Journey Method
"Brandon Bays, one of the most inspirational pioneers in the field of mind body healing and consciousness. She offers an extraordinarily effective roadmap for succeeding at your divine purpose and opening yourself to abundance and joy, even at the worst of times."
Lynne Mc Taggart -
Author of The Field and The Intention Experiment
Ian Watson, Co-Founder of The Lakeland College for Homeopathy and Author of A Guide to the Methodologies of Homeopathy on The Journey Method
"The Journey Process developed by Brandon Bays is a deceptively simple technique that facilitates emotional and physical self-healing in the shortest possible time. It can be learned and applied by anyone almost immediately, yet is able to catalyse profound healing results even after other modalities have been tried and failed. I would recommend The Journey Process wholeheartedly to anyone."
Ian Watson -
Co-Founder of The Lakeland College for Homeopathy; Author of A Guide to the Methodologies of Homeopathy
Gangaji the Author of The Diamond in Your Pocket on The Journey Method
"In reading Brandon's book and directly experiencing what she offers, you will find your own life more fully and joyfully lived."
Gangaji -
Author, The Diamond in Your Pocket
Candace Pert, Internationally Recognized Pharmacologist and Author on The Journey Method
"The Journey will inspire millions, not only those with physical challenges in their lives, but those seeking spiritual understanding."
Candace Pert -
Author of Molecules of Emotion
At this, our most joyous 2 1/2 day residential retreat you will learn to:
Uncover and expose the limiting patterns, the silent saboteurs that have stifled and blocked your potential.
Spend an entire day in process, in a massive and comprehensive house-clearing, as you set yourself free from all the silent saboteurs and blocks.
Experience a resounding Freedom that opens you into the creative genius inside.
From Freedom discover your hearts deepest desire for you, as you vision quest a brand new life.
Brainstorm with others a dynamic action plan with practical ways to allow abundance to flourish in your life.
Leave soaring in your true potential, ready to magnetize abundance into all areas of your life; health, creativity, financial wellbeing and relationships.
Discover the secret of how to be a magician, part of the wondrous and magical co-creative dance of manifestation, and continue to create abundance ongoingly in your life.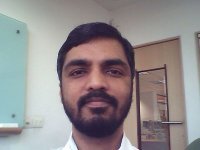 Healed my foot and improved my eyesight
I started in 2013 by doing the Journey intensive programme with Rangana, right in the first week! Having never heard or read about it until 10 days prior to the first session, I believe it was a miracle that I was led to following the programme. During my first physical Journey session, a rather debilitating stress injury in my calf muscles and knee cleared up. This allowed me to run my first half marathon within 3 weeks following the session, with practically no practice in the month leading up to it, and with no physical trauma at all, either during, or after, the race. I was able to do this, despite never having run more than 11 km ever before it was truly a miracle! There were other remarkable things too, e.g. another Journey session helped improve my eyesight significantly. I also attended the Manifest Abundance retreat with Brandon, where I discovered the abundant reality that I am called upon to manifest, for the benefit of the world. Thank you, Journey and Rangana, for having started me off on this amazing journey of my life!
Dileepen Ragunathan
, Business Entrepreneur, NLP Practitioner & Breakthrough Coach
Got my hearing function back
Over 20 years ago, I had an accident where I fell on my ear. I had lost all hearing function from my left ear after it
bled profusely. About 3 weeks ago, I attended the Journey Manifest Abundance Seminar. After the retreat,
on the fight back to Delhi, I suddenly realised that I was able to hear my iPod through my left ear. I deliberated and tested it for about three to four weeks, before I contacted my lecturer, Rangana, to let her know the good news and express my gratitude to the Journey and the founder, Brandon Bays.
After Abundance, both me and my husband manifested a car each
Soon, I went to the Journey Intensive and the Manifest Abundance Retreat as I wanted a more powerful car. After the Manifest Abundance Retreat, both me and my husband ended up with a car each! I decided I wanted to be a practitioner, no matter what the expense as this was my calling and my juice, even though everyone else I knew to be of my age had retired! I had thought that I would never come to India, yet here I am, doing No Ego and Healing with Conscious Communication. I have made not only one but three trips to India. I Love India, the people, the sight, the sounds, activity so much to learn and absorb.
4 reasons to attend the Conscious Abundance Retreat
Open to your innate abundance
About The Presenter
International author, speaker and trainer Dr Rangana Rupavi Choudhuri (PhD) is a heart centered, dynamic and engaging Journey presenter. Having self healed from 3 illnesses, she represents The Journey in India, South East Asia & Middle East.

With a background in science, Dr Choudhuri has a PhD from Oxford University in Biochemistry & Cancer Research. She is passionate about helping people transform and has personally touched the lives of over tens of thousands world-wide from 44 different countries through delivering seminars in then mind, body and spirit field.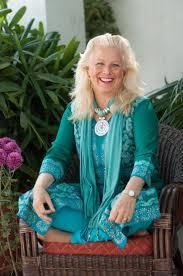 "Dr Rangana Rupavi Choudhuri is the perfect presenter for The Journey – a genuine embodiment of the work, having used the method to heal from abnormal cells without drugs or surgery. She teaches with such love and humour and her wisdom and depth are an inspiration to all who sit with her. Radiant and compassionate she creates an environment of acceptance and safety where all participants can easily open into their own process work in an effortless way. And her expertise and experience in journey work creates a cradle for our minds to relax and allows us to " Dive in" deeply."
Brandon Bays
, Founder & Creator of The Journey
The Conscious Abundance Retreat
​

Trainer: Dr Rangana Rupavi Choudhuri (PhD)
​

Dates: November 15-17th 2019 (Fri-Sun)
​

Timings: Check in is after 12 noon and registration is at 3pm and the seminar begins at 4pm. Departure is after dinner which start at 8pm on the last day.
​

Venue and Address: Leela Cottages, Ashwem Beach, Morjim, Pernem Road, Mandrem, Goa 403507, India
​

Nearest transportation links and landmarks
Airport: Dabolim International Airport
Main-line train station: Thivim Railway Station
Train station: Dabolim Railway station
Bus station: Mapusa Bus Station
Landmark: Ashvem Beach
Parking: ​Limited parking is available at the venue. It takes about 2 hours from the airport to the venue, depending on traffic.
​

​

​

The Conscious Abundance Retreat includes:
​

2 1/2 days immersed in powerful process work to clear silent saboteurs, deep rooted fears and limitations to manifesting wealth in life, career, finances, relationships, spirituality and health

Conscious abundance process sheets

Processes to clear hidden beliefs, fears and limitations

Transformative vision questing

Dynamic action planning

Daily morning yoga and silent walks amongst nature
Please note that accommodation and meals are not included in your seminar fee. However, in order to provide the deepest and most liberating experience for you, it is mandatory to stay at the venue for the duration of the Retreat. Please be assured that we have negotiated an extremely competitive rate for our group, which includes your shared accommodation and all meals.
​