After 28 years of pain, EFT set me and the pain free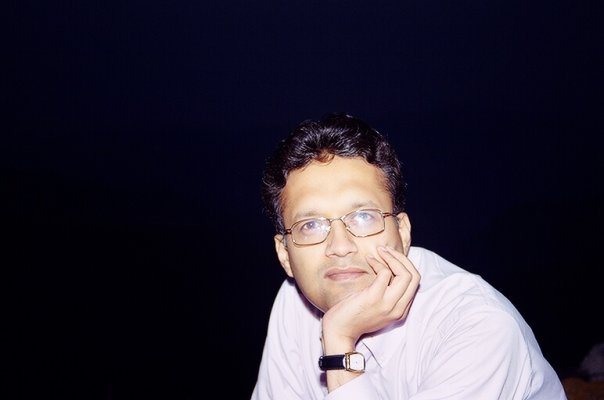 Pain both physical and emotional have a detrimental effect on our well being. Most of us deal with mind-numbing pain for so many years, we just cover it up with layers of emotional baggage over the years. Even physical pain has an emotional root cause and by taking pain killers, we just offer ourselves temporary relief. However after a few days or even months we find ourselves dealing with the same pain again.
Emotional pain is another issue though, that leads to depression. over eating, and at time even addictions of alchohol and drugs. Then again those are just the layers that build up as a result of the pain.
Corporate Trainer and Consultant Sreekumar Rajagopalan was in pain for 28 years, not realising that he was just building up layers to cover up the root cause of the pain. After attending the 3 day EFT Practitioner training, he not only got to the root cause of the pain, but eliminated it completely.
In the words of Sreekumar Rajgopalan. "I've never attended a training session, where the trainer was able to cut through layers so quickly, and reach the real issue for my pain, the underlying cause. On both Day 1 and Day 3 after my cathartic breakthroughs I got full relief of the problem I had been carrying for the past 28 years"
"Dr. Choudhuri helped me connect the dots in a non-linear way to help me understand where the root cause lay in my recurring problems. Most of us just try and apply the linear root-cause analysis which is so lame and limited. Not Rangana. Her intuition helped her cut right through the layers and save so much time to help us achieve breakthroughs"
During the 3 days EFT Practitioner Training, as attended by Sreekumar Rajagopalan, you will learn how to:
Eliminate stress, physical tension, pain and cravings
Clear negativity, negative emotions and situations
Transform past events, hurts, fears and limitations
Shift limiting beliefs to move towards what you want
Work with adults and children on real life issues
Become qualified as a Practitioner
To find out more about Emotional Freedom Techniques (EFT Level 1 & 2) Practitioner Training and how the training can help as part of a self healing program or to become become professionally qualified and make a difference to the lives of others and earn a living.
For best results: Attending the 3 day Emotional Freedom Techniques training with a qualified Master Trainer or to booking a session with a professionally qualified and internationally certified practitioner is recommended. Please e-mail us if you require either,help@vitalitylivingcollege.info.
In Summary, Emotional Freedom Techniques is clinically proven to overcome stress, anxiety tensions, depression, cravings, pain, fears and phobias to create health, happiness and vitality.
---
Learn Emotional Freedom Techniques for self healing or to become professionally qualified - More
Our other seminars:
For the full calendar of events.
---
Other articles you may be interested in
Stress? 10 tips to lose stress and gain health
Want to quit smoking? Learn how
I am no longer haunted by my past EFT set me free!
But seriously...Does EFT actually work?